Roof Leakage Repair, Roof Waterproofing in Singapore, Roof Leaking Singapore, Roof Waterproofing Specialist, Roof Repair Specialist, Roof Leak Repair Singapore
Your trusted roof waterproofing and roof leaking repair specialist in Singapore.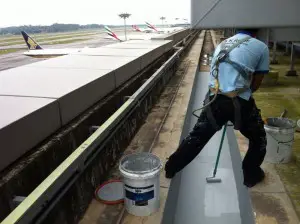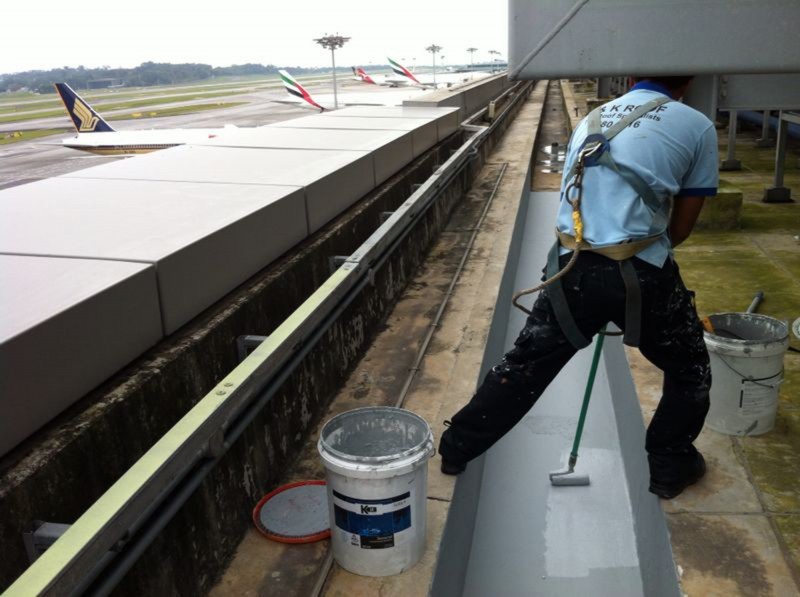 What is Roof Waterproofing?
Waterproofing is the treatment of a surface to prevent the passage of water under hydrostatic pressure or the process where a building component is made totally resistant to the passage of water and/or water vapor.
Our specialists are professionally trained in waterproofing which helps to prevent water from entering and is the long-term solution to prevent roof leak.
The conventional system of waterproofing involves 'membranes'. This relies on the application of one or more layers of membrane (available in various types of materials: e.g. bitumen, silicate, PVC, HDPE, etc) that act as a barrier between the water and the building structure, preventing water ingress.
However, the membrane system relies on the perfect application, which has presented difficulties. As such, problems with the application or when the membrane does not adhere properly to the substrate can lead to leakages.
Why Do You Have to Waterproof Your Roof?
Water damage is one of the most common problems that people experience in their homes. Furthermore, the longer the water sits over time, the worse the damage becomes.
Immediately addressing water problems can often save hundreds of dollars in damage repair costs and prevention is better than cure.
What are the Consequences of a Leaking Roof?
Leakage might corrode the metal reinforcement within the concrete itself. Moreover, a leaking roof might destroy furniture, expensive floorings, and might create a foul smell within your household. All these damages might add up to tens of thousands, therefore call us as soon as you spot a leakage in your house.
Services We Provide
✅  Waterproofing to Prevent Roof Leak / Roof Leaking Repair Singapore
✅  Wall Seepage And Re-Coating Of Roofs
✅  Replacement & Waterproofing Works Of Roofs Drain Gutter
✅  Replacement & Waterproofing Works Of Roofs Flashing / Capping 
J&K Roof Contractors is one of the most trusted and reliable waterproofing specialists in Singapore with years of experience in ensuring long term roof maintenance. Want to know more?
Free inspection by our professional team of waterproofing specialists.